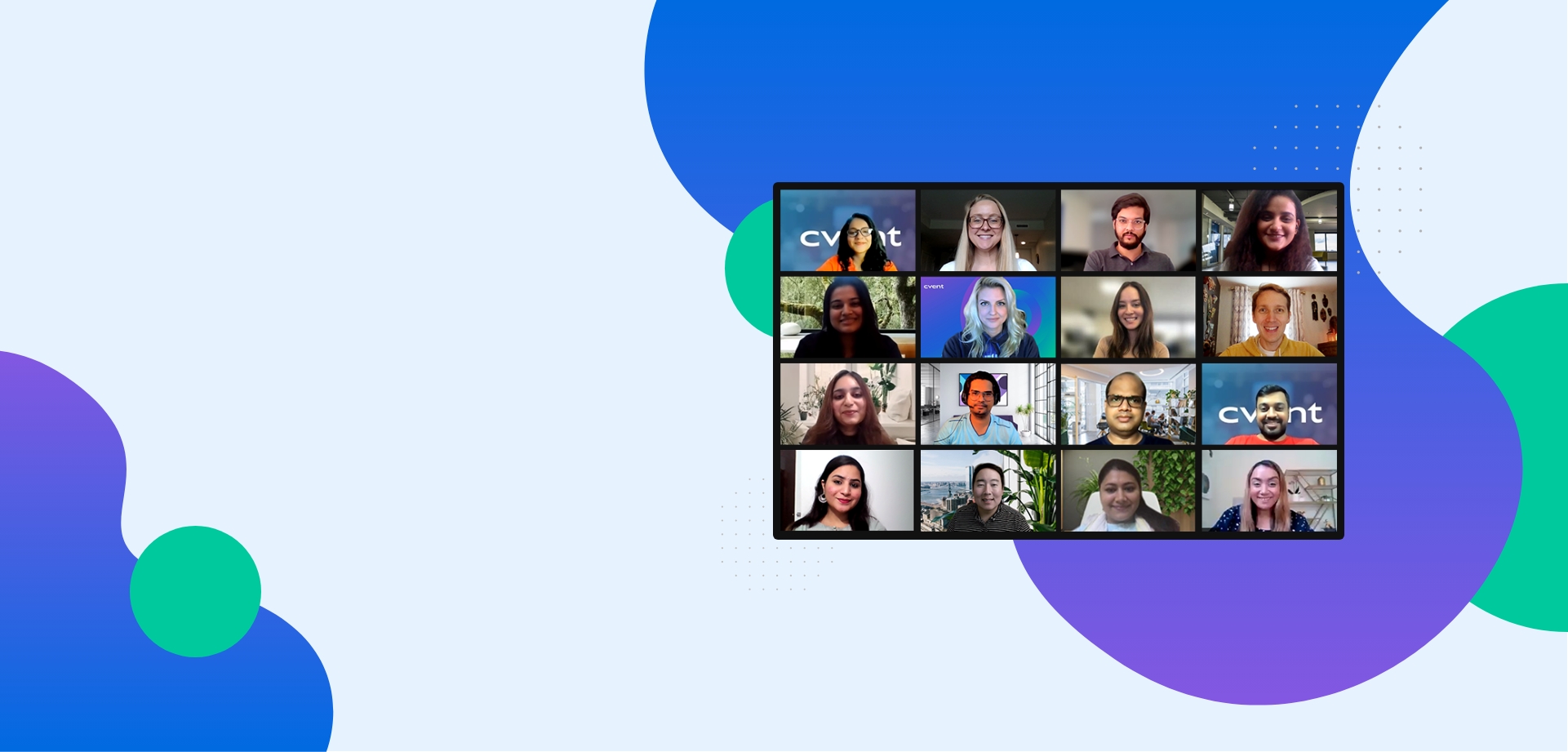 Life at Cvent
Creativity, innovation, and agility are our culture
Our differences and our similarities unite us globally, and what we do makes a difference by connecting people. We hire top talent and give them the tools to be successful.

Wherever we are, we strive to create an inclusive work environment where everyone is welcome, because we believe diversity drives innovation. At Cvent we encourage you to be your best self...but be yourself.
IDEAS inspire our workplace
The IDEAS Council serves as a place for Employee Resource Group (ERG) leaders, Regional Office Council (ROC) leaders, and representatives from each of the Cvent departments to collaborate and innovate on inclusive efforts within the organization.  The council works to achieve this through education and social events, organizational initiatives and directives, learning & development opportunities, and policy and cultural changes in order to drive diverse and inclusive practices at Cvent.
Inclusion
The outcome; to ensure all are truly welcome, regardless of their perceivably "different" identity to encourage participation in every opportunity at Cvent.
Diversity
The presence of unique identities that include anyone from different races, genders, sexual orientations, religions, age groups, disabilities, etc.
Equity
Promoting impartiality and fairness while eliminating bias in our procedures, processes, and how we use and distribute resources across Cvent.
Allyship
Support to disenfranchised groups; recognizing the privilege that members of the majority group have in a professional context and using that privilege as power to dismantle these constructs.
Storytelling
A way to usher in and allow for respectful conversations that help us find commonality, even when we don't agree.
Employee Resource Group (ERG)
Cvent currently has 7 employee resource groups, which are employee-led organizations that build community, provide support, and contribute to personal and professional development in the work environment.
Fierce exists to educate the Cvent community on LGBTGQIA+ issues and policies, advocate for queer-positive positions in the company and our local communities, and provide opportunities to connect, share experiences, and learn from our LGBTQIA+ colleagues.
Empower's mission is to help build a more diverse, equal, and unbiased workforce by creating awareness around the opportunities and challenges women face in the workplace and at home.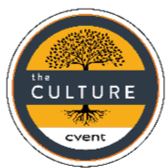 The Culture facilitates interaction and activities that support black employees at Cvent by providing resources, mentorship, and networking opportunities within our organization and beyond.
Cvets' mission is to provide a group where Veterans, their families, and friends can all interact through a common bond. Cvets achieves this by mentoring new Veterans that have chosen to transition into civilian life, volunteering at various events, assisting families that have deployed family members, and more.
The mission of Stages is to enhance the lives of parents and caregiving professionals, and provide support in all aspects of their life by creating an environment that is supportive of their needs.
The mission of Chutzpah is to educate employees about the history, culture, religion, and traditions of those that identify as Jews across the world.
The mission of Cvent Minds is to effectively reduce mental-health related stigma with social contact, peer support, and education while providing resources to both employees and the company overall.
The safety of our employees is our top priority
Back in March 2020, Cvent employees began working from home and the company launched new programs including additional sick leave to support employees and their families. Despite the challenges, Cventers pivoted quickly and adapted to the "new normal" of virtual meetings, makeshift workstations, and plenty of Zoom happy hours!

As we begin our return to the office we're taking a phased approach, incorporating metrics and feedback to ensure we're creating the hybrid work model that best supports our employees and our culture.
Cvent gives back
At Cvent, we believe in improving the communities in which we live and work. Throughout the year, our offices around the world host donation drives, fundraising efforts for special causes, charity committees, blood drives, veteran letter writing, and much more.

We also have employee matching programs related to giving back, such as monetary matching & volunteer time-off matching.
We're proud to be an equal opportunity employer
At Cvent, we celebrate, support, and are committed to creating a diverse and inclusive environment. All qualified applicants will receive consideration for employment without regard to race, color, religion, gender, gender identity or expression, sexual orientation, national origin, genetics, disability, age, veteran status or any other legally protected characteristics.
Think we're a good fit?
Cvent is always hiring talented individuals.