Join our Cvent Team
Join more than 4,800+ employees around the world who power
Cvent's technology to transform the meetings, events, and hospitality industries.
Why join Cvent?
Our people
Our people are the DNA of Cvent. They bring unending passion, expertise, and dedication to their roles and are the reason we have grown to be the leader we are today. There's a special "bleed blue" spirit that you'll only find here at Cvent. We are #CventNation.
Our mission
We strive to transform the meetings, events and hospitality industries through innovative technology and best-in-class support. Ultimately, we aim to empower our customers and enable their success.
Our technology
Our industry-leading technology brings millions of people together at events around the world. When people come together, barriers are broken, relationships are built, communities are strengthened, knowledge is shared and innovation takes shape.
Our global impact
The global significance of business events (which we power through our technology) is undeniable. In fact, they generate more than $1 trillion in direct spending and impact 26+ million jobs worldwide. It's a fast-paced, ever-evolving industry that we're proud to support.
Soul of Cvent
The Soul of Cvent is made up of 7 key principles and is the foundation on which Cvent was built. It's the spirit that has helped drive our global success. We encourage Cventers to think and act like individual entrepreneurs (what we call, intrapreneurs) and empower them to take action.
Be a business operator
Ask yourself if your actions make good business sense for the company.
Be direct
Be frank and direct in your communication with your colleagues. Be professional, but be open, and let your voice be heard.
Create a culture of agility
It is essential that every employee individually remains agile and open to change.
80 is the new 100
We move fast here at Cvent. We take calculated risks, knowing that we'll sometimes fail. It's better to make progress than to wait for the perfect solution.
Sense of urgency
Bureaucracy and bottlenecks cost precious time. As a global leader, we must move quickly and decisively to stay ahead of the innovation curve.
Be the top 1%
We can't be a top 1% company unless all our Cventers aspire to be the top 1% – both individually and as a team.
Cultivate community
Whether working with our colleagues or clients, we foster an environment that celebrates our differences and builds on our shared connections.
We know that our people make the difference
As you navigate your professional journey with Cvent, you'll have access to robust developmental programs, specialized boot camps, and soft skills training. Many Cventers also attend industry conferences, external workshops, Cvent-sponsored customer events, and seminars to help expand their networks, deepen their skillsets, and strengthen their voice as an expert in their field.
View all open positions
We're proud to be an equal opportunity employer
At Cvent, we celebrate, support, and are committed to creating a diverse and inclusive environment. All qualified applicants will receive consideration for employment without regard to race, color, religion, gender, gender identity or expression, sexual orientation, national origin, genetics, disability, age, veteran status or any other legally protected characteristics.
Our Global #CventNation
With thousands of employees around the world, we have built an incredible team of passionate, driven individuals who are transforming our industry and driving our success – but don't just take our word for it. The #CventNation hashtag is always trending on LinkedIn and Instagram with Cventers sharing what it's like to be part Cvent.
Want to be on a winning team? Cvent is the place for you!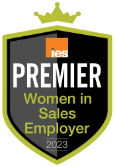 Think we're a good fit?
Cvent is always hiring talented individuals.